Through the Family and Faith program, parents – as the first educators of their children – are invited into a deeper and more intimate relationship with the person of Jesus Christ.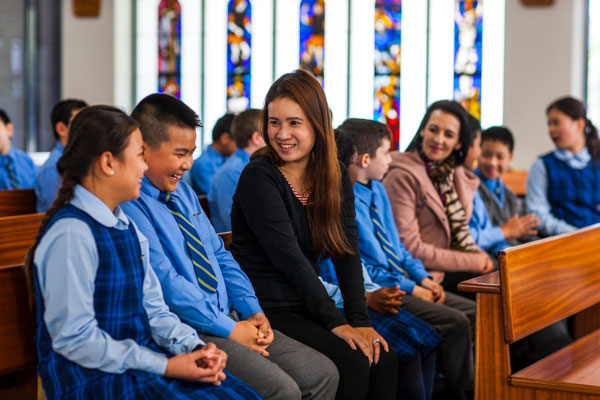 We believe that every child is a gift from God. God entrusts each parent with the responsibility to lead their child in a way of life which reflects goodness and truth. The children at Our Lady of the Rosary Catholic Primary School Fairfield are guided in their faith-journey and we welcome the involvement of families at every stage.
Our family educator provides initiatives for parents to engage with their faith through excursions, parent workshops, SPaR (Stop, Pray and Reflect) sessions, gift making for sacramental programs and family prayer through the "Family Prayer Box" that accompanies their child each week. Rosary Kids is a program to build networks with families of younger children and is facilitated by our family educator.